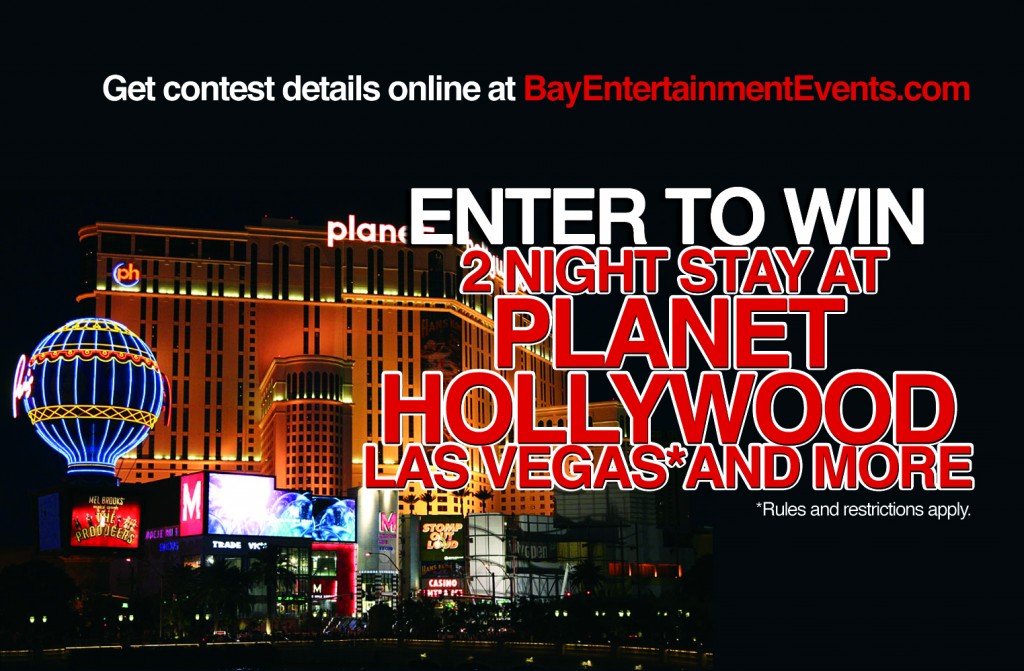 ALL YOU HAVE TO DO IS SUBSCRIBE AND YOU'RE AUTOMATICALLY ELIGIBLE TO WIN TWO DAYS AND TWO NIGHTS ON US !!!
By accepting this prize you understand and agree to the following…
1) This is a promotional contest and the winner agrees to by any means available including via social media that this prize was awarded to them by Bay Entertainment and will endorse the Bay Entertainment website or Facebook fan page.
2) The winning party acknowledges that the room accommodations are in compliance with posted check-in and check-out times provided by the resort. Any extended hours are solely the responsibility of the wining party.
3) The winner acknowledges that they understand that Bay Entertainment is providing hotel accommodations only. The wining party is responsible for any additional fees and charges associated with the accommodations including but not limited to room service, damages etc.
4) The hotel resort has the right to revoke these accommodations for any reason without consent of Bay Entertainment or the winning party.
5) Once the arrangements have been made all inquiries associated with the resort rules and policies as well as any concerns should be directed to the resort management.
6) The winning party also acknowledges and understands available dates for redemption are strictly decided by the resort management and are subject to "blackout dates".