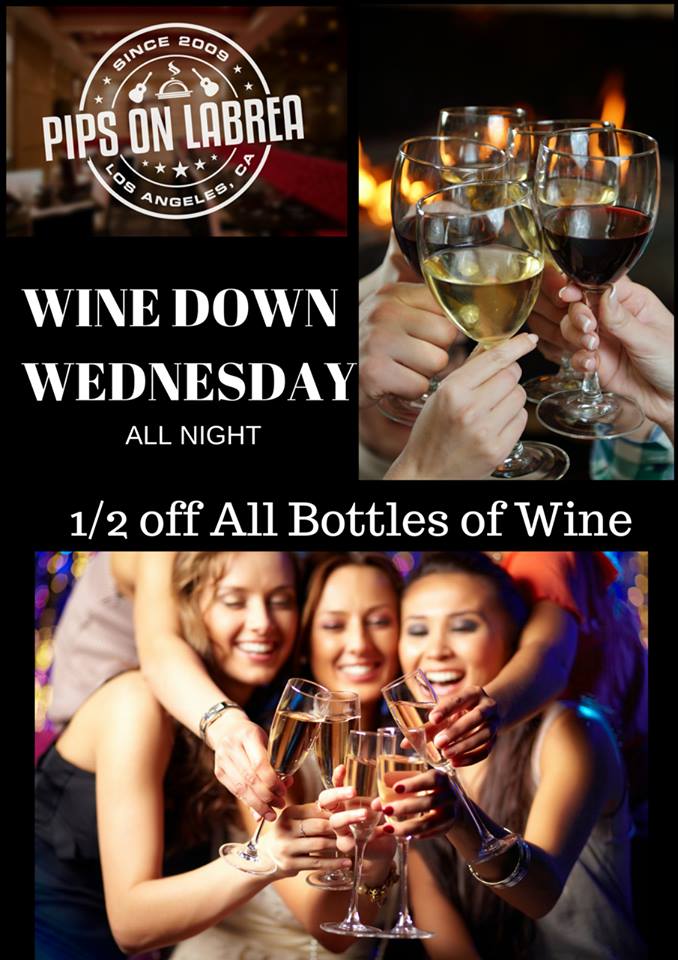 (Wine Down Wednesdays Start 5pm)
PiPs On LaBrea
323.954.7477
1356 S. LaBrea Ave Los Angeles,CA. 90019.
Music and Food for the Soul!
Live Music, Authentic Italian
The new PIPS on La Brea, impresses foodies and music lovers with Live Jazz on a newly-renovated patio. This tantalizingly perfect blend of classic Italian food and excellent jazz brings a new level of style and ambiance to an eatery that has been making waves across the LA food scene since its opening in summer 2010.
The fun starts on Tuesday night featuring the legendary Blues songstress, Barbara Morrison. "Wine Down Wednesday" with half off all bottles of wine. Thursday night is Reginald Paul Friday night features 'Jazzy Soul' with Jeff Robinson. On Saturday you can expect to see 'David Leech Trio'. The Sunday Champagne Jazz Brunch features sax man Cal Bennett and is the perfect kick-off to the start of a new week! To see the full lineup check out our Music Page.
Sunday Brunch at Pip's
Our Sunday Brunch buffet features appetizers, salads, pasta bar, pizzas, breakfast items, and more! Items are subject to change. The cost is $39 per person and comes with Bottomless Champagne and Sangria! You can book reservations for an hour at the start of each of these seatings. The price is $39 per person + tax and gratuity. Reservations are highly recommended. A deposit of 20% will be requested for parties of 15 people or more in order to reserve a table, and must be booked over the phone. Learn more about Pip's Sunday Brunch here.